Petrochemical Update is a trading name of FC Business Intelligence Ltd.
Registered in England and Wales no.4388971. Registered address 7-9 Fashion Street, London, E1 6PX, UK | Terms and conditions
Downstream 2018
Conference & Exhibition

May 31 – June 2018, Galveston TX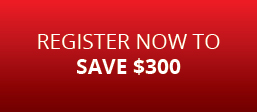 2018 Speakers Include:
Chris Leonard, Dow, Reliability Project Director
Herman Verhoeven, Covestro, VP - Global Reliability Excellence
David Reed, Eastman Chemical, Director of Plant Maintenance
Bob Gleichman, Flint Hills Resources Director of Innovation, Operations Excellence
Ken Stevens, Invista, Director of Reliability
Randy Pound, Olin Corporation, Global Manufacturing, Director -Maintenance & Reliability
Bob Frawley, Stork, Director of Gulf Coast Operations
Sri Mattu, Suncor Energy, Engineering Project Manager
Jay Kinberger, (former) Shell Principle Consultant (Global) -Maintenance Efficiency & Lean
Frank Tanner, Celanese, Maintenance Section Leader
Craig Cotter, Oxy Oil & Gas, Maintenance & Reliability Leader
Chris Vaughn, Adamant, Plant Manager
Kevin Strader, BP, Turnaround and Reliability Engineer
Achieving Operational Excellence - Maintenance and Turnarounds
Register now for the Downstream 2018 Conference & Expo >>>

With increasingly squeezed budgets, reduced margins, aging assets and pressure to improve productivity, Maintenance and Turnaround departments must shift away from an outlook of 'this is how we have always done things' to one where new innovations, process and technologies are embraced organisation-wide.
In light of this, Petrochemical Update spoke with Dow, BP, Addivant and Appian to outline:
Top challenges turnaround and maintenance teams have faced and the innovative solutions they created that led to operational excellence including: scheduling and planning changes, job description updates, developing review processes and implementing Industry 4.0.
Balancing technology with communication, and leadership strategies that promote operational excellence.
Augmenting communication and management with technology and game changers that help teams automate turnaround tasks and reduce non-productive time and end paper tracking.
Plus, technology to increase collaboration and show a full audit history of who is doing what, when and why.
Register now for the Downstream 2018 Conference & Expo >>>
View the 2018 Achieving Operational Excellence in Maintenance and Turnarounds:
Shared in association with DECM 2018. Get your colleagues $200 off with
discount code PEER200 >>>
I hope you enjoyed this podcast and we look forward to welcoming you to Downstream Engineering, Construction & Maintenance (DECM 2018) on May 31 – June 1 in Galveston, TX.
For more information or feedback on the above, please get in touch.
Kind regards,
Karla
Trouble accessing? Click here

Latest Updates from Downstream 2018


THE LEADING EVENT FOR THE DOWNSTREAM INDUSTRY


FEATURED SESSIONS: