Petrochemical Update is a trading name of FC Business Intelligence Ltd.
Registered in England and Wales no.4388971. Registered address 7-9 Fashion Street, London, E1 6PX, UK | Terms and conditions
The Northeast US Petrochemical Construction 2018 conference (Pittsburgh, June 18-19th) will see more global business leaders come together to highlight and address the most pressing industry challenges and developments, that will shape the Northeast US Petrochemical industry landscape for decades to come.
>>>> Download the event brochure >>>>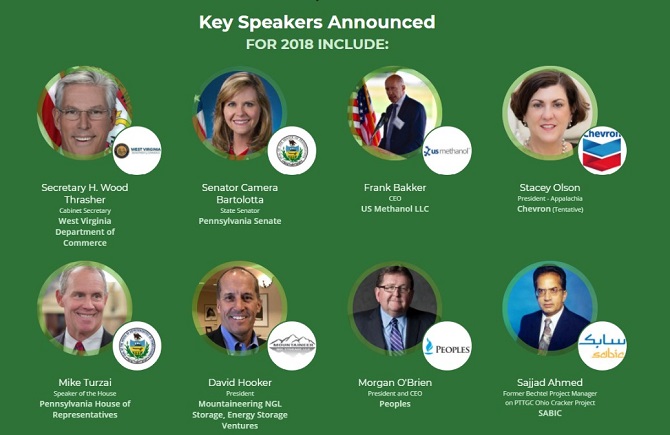 With 600+ attendees, 70+ speakers and a 40+ booth strong exhibition, North East Petrochemical Construction 2018 is the region's leading event for petrochemical and related construction projects.
Inside the official event brochure, you'll find:
Conference agenda and overview of every executive case history, workshop and major stakeholder panel
Gain exclusive access to Early Bird rates and the Group Booking discount codes you'll need to ensure your whole team can benefit from the Northeast's flagship Petrochemical Construction event
What's more, we'll send you an e-copy of every industry whitepaper, interview, webinar and infographic we produce straight to your inbox to ensure that you get the latest Northeast insights in real-time
>>>> Download the event brochure >>>>
Just some of the industry leading subject matter experts already confirmed to deliver our ground-breaking agenda include:
Frank Bakker, CEO, US Methanol LLC
Richard Wolfli, Founder & Director, US Methanol LLC
Sajjad Ahmed, Former Bechtel Project Manager on PTTGC Ohio Cracker Project, now Snr Project Manager at SABIC
Stacey Olson, President Appalachia, Chevron
David Hooker, President Mountaineering NGL Storage, Energy Storage Ventures
Secretary H. Wood Thrasher, Cabinet Secretary, West Virginia Department of Commerce
Senator Camera Bartolotta, State Senator, Pennsylvania Senate
Mike Turzai, Speaker of the House, Pennsylvania House of Representatives
Stefani Pashman, CEO, Allegheny Conference on Community Development
Morgan O'Brien, CEO, Peoples Natural Gas
Robert Richard, SVP of Major Enterprise Projects, DTE Energy
Vasu Pinapati, VP Engineering, Tenaska
Raj Suri, CEO, Emberclear
William Siderwicz, Founder and President, Clean Energy Future
Jacquelyn Blakely, Director of EPC, Southern Power
Kevin Reimer, Director of Construction Projects, PSEG
>>>> Download the event brochure >>>>
The event is going from strength to strength. With so much unmissable content it's no surprise that the conference is set to be attended by a record 500+ top executives.
Attendees already confirmed: Thirumalia Chemicals Ltd, Indian Oil Corp, US Methanol, SABIC, Chevron, Invenergy, Emberclear, Dominion Energy, Duke Energy, DTE Energy, Xcel Energy, Tenaska, PSEG and many more, it's truly the top destination for Northeast Petrochemical and Gas Power Generation Construction industry decision makers and influencers- will you be joining them?
Kind regards,
Northeast Petrochemical Construction Conference 2018
Download the Full Event Brochure

Your e-brochure will include…

List of Networking Opportunities